Participating Federations

Community Health Charities of Utah

Each new day is another opportunity to give a smile, a hug, and hope. At Community Health Charities, we are inspired by the millions of people facing serious health challenges who never give up the hope of finding a cure, or allow their disability to overwhelm them, or let their disease take away their love for life. They constantly remind us of how important health is and encourage us to touch the lives of many others just like them.
For More Information:
Community Shares Utah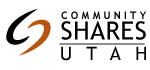 Community Shares/Utah CS/U is a Utah nonprofit cooperation. Its members are other nonprofit organizations who join together to help people in Utah live better lives. Formed in 1988, CS/U has been one of the fastest growing Federations in the country.
For More Information:
United Way of Salt Lake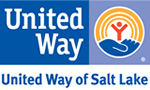 United Way of Salt Lake and our Community partners are working to advance the common good by focusing on education, income, and health. These are the building blocks for a good life--a quality education that leads to a stable job, enough income to support a family through retirement, and good health and well-being.
Our goal is to create long-lasting changes that prevent problems from happening in the first place.
Our vision for the communities we serve is bold:
Helping children, youth, and adults achieve their potential through education
Helping families become financially stable and independent
Helping people improve their health and well-being
We invite you to be part of the change. Together, united, we can inspire hope and create opportunities for a better tomorrow.
For More Information: