2019-2020
Goal - $300,000
Check our progress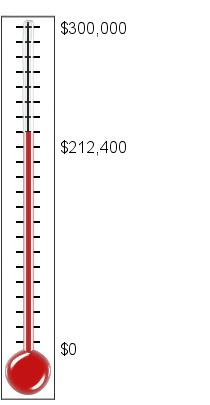 ---
Donor Comment
"This year, after reviewing my contributions, I thought, with just a little bit more out of my check, I could make my distributions equal between the agencies I chose; now I feel much better."
Beth Powers,
School of Medicine — Physiology
Campaign For Our Community is an annual event to encourage staff and faculty to donate to organizations in our community that provide vital services to those with a critical need. Our charities include:
Together, they include over 100 agencies in need of your support.
Ways to Give
The online donation form closed on December 15, 2019. To donate to the Campaign For Our Community, please print, complete, and submit a PDF donation form.
Impact of Giving
For just $2 a paycheck your total yearly contribution would provide a week's supply of food for one family at the Utah Food Bank, make possible food and refuge for a cat or dog at the Wasatch Humane Shelter, or send 2 kids to Camp Hobe' for a day.
If you are currently part of the Campaign consider stepping up to the leadership level this year! Just $42 a paycheck increases your impact in making a difference in someone's life, and you'll join a distinguished group of Leadership Givers at the University.
The need is great, but so is the commitment and generosity of our faculty and staff.  Please join us in this important effort!