University of Utah Healthy Eating Rewards Program
The University of Utah has partnered with several local grocery stores to provide the University of Utah Healthy Eating Rewards Program. The program will provide offers, discounts, and information to make healthy eating easier and more affordable for our employees. There are no cards for participants to carry or scan at the register - simply give your phone number to have the rewards deposited to your account. All University of Utah employees are eligible to participate in the program.
Participating Grocery Stores (Click on logos to learn more about a store's rewards program and locations.)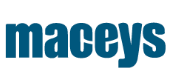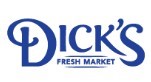 Rewards Exclusive to U of U Employees
By becoming a member of any of the participating stores' rewards program as a University of Utah employee, you will receive a 10% wallet credit in your rewards account when you purchase the following products:
Fresh Produce
Fresh Fish
Fresh Chicken

Bottled Water
Full Circle brand organic products
All wallet credits are based on the total amount you spend on qualifying products and will appear in your digital wallet the next time the system refreshes (about every 15 minutes). All credits earned as part of this program expire 90 days after they are earned.
How to Become a Rewards Member
| | |
| --- | --- |
| Online Sign-up: | Click here to complete the online sign-up form. |
| In-store Sign-up: | Visit any of the stores listed above and tell a customer service representative that you'd like to sign up for the rewards program and that you are a U of U employee. (Must present employee badge with employee ID.) |
Additional Benefits of Rewards Membership
Earn 1 point for every dollar spent throughout the store and earn more wallet credits every quarter. (Fuel, alcohol, gift cards and service counter items do not earn points. Pharmacy points coming soon.)
Get exclusive sale information, thank you gifts, surprise discounts and rewards at the register just for shopping at any of the participating stores.

| | |
| --- | --- |
| Points earned/quarter | Wallet Credit Earned |
| 1500+ points | $15.00 wallet credit |
| 1200-1499 points | $12.50 wallet credit |
| 800-1199 points | $10.50 wallet credit |
| 600-799 points | $5.00 wallet credit |
This partnership was arranged through Regence BlueCross BlueShield and Associated Food Stores to assist University employees in their wellness efforts. Regence BlueCross BlueShield will analyze healthy food purchases with medical claims to provide aggregate data to the University in connection with health claims trends and to develop services for health plan members. The University will not receive information about individual employees or their purchases. The University of Utah and Associated Food Stores reserve the right to change or cancel future rewards available through this program at any time.